Starting August 1, 2022 both Firehawk and Mighty Max brands will be under the control of the Brothers. Going forward, Brothers will be the exclusive manufacturer of all Firehawk and Mighty Max products.
Firehawk
(1.4G premium consumer fireworks)
MightyMax
(1.4G value consumer fireworks)
All our products are under strict quality control and are monitored by our local offices' testing teams.
Other than the above brands that customers can choose from, we also have in house design department that enables our clients to create their own dream exclusive brand and products. From the special effect, packaging, custom made assortments etc, we can customize the product to fit your local area's demand.
We have a very experienced logistics and shipping department that handles your delivery from China to destination with proper paperwork and most feasible and reliable shipping routes. We also can consolidate partial shipment with different suppliers per request.
Our company strives our very best to offer "Best Service, Best Quality and Best Price" to our clients with prompt deliveries and we look forward to building a strong and long term relationship with you.

American Pyrotechnics Association

American Fireworks Standard Laboratory

International Fireworks Association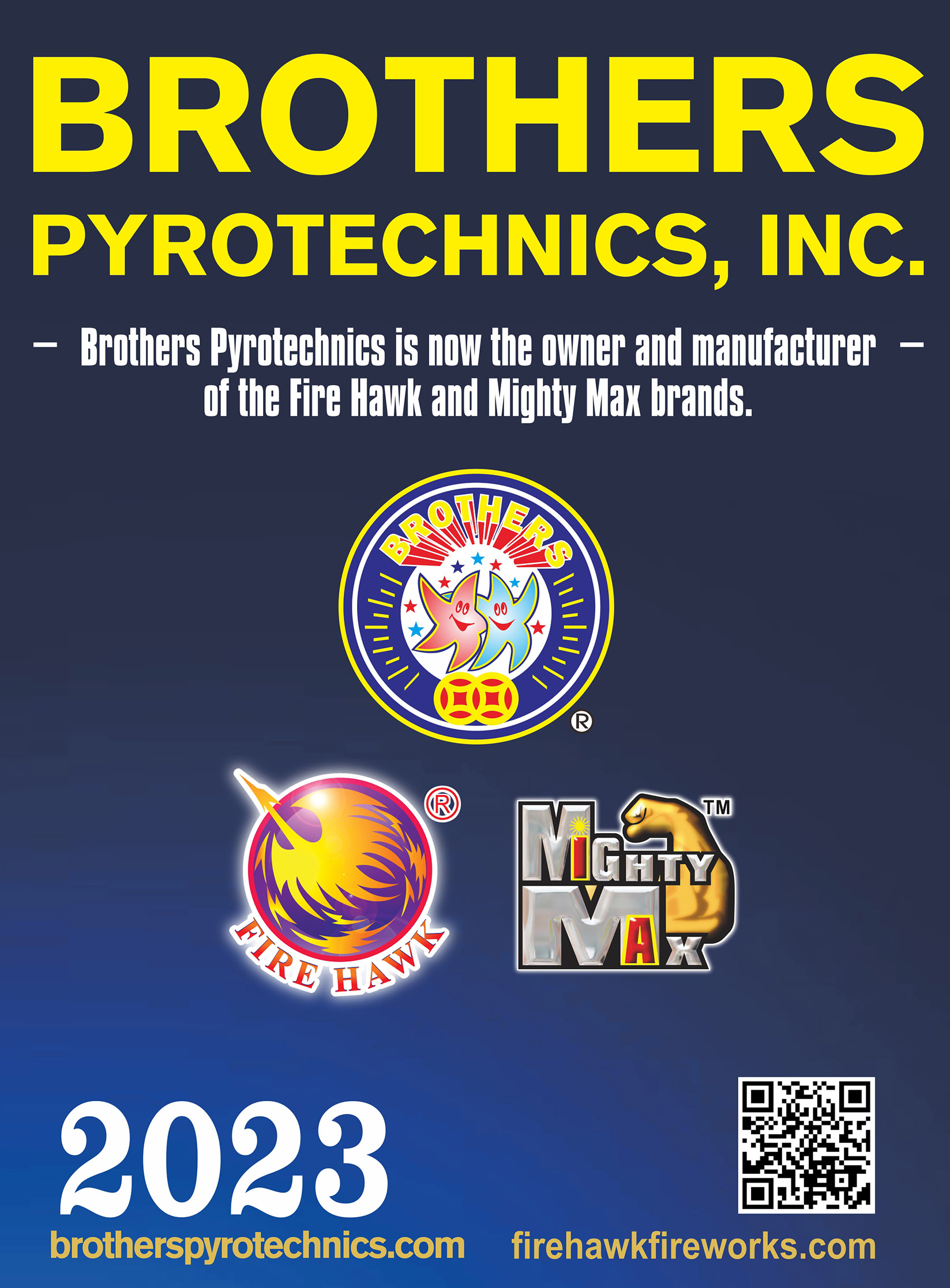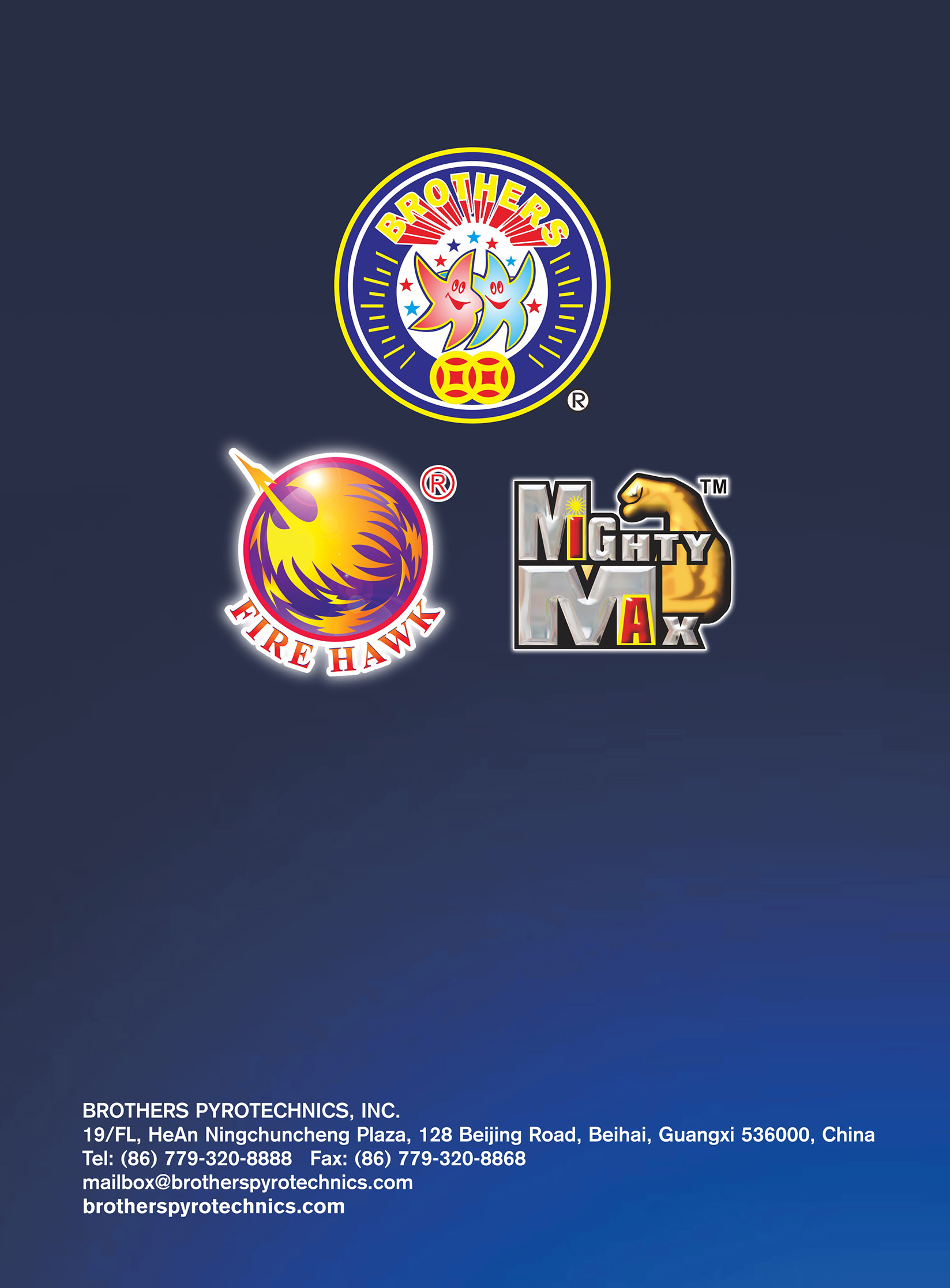 You can download the Catalog in pdf by clicking the buttons below: